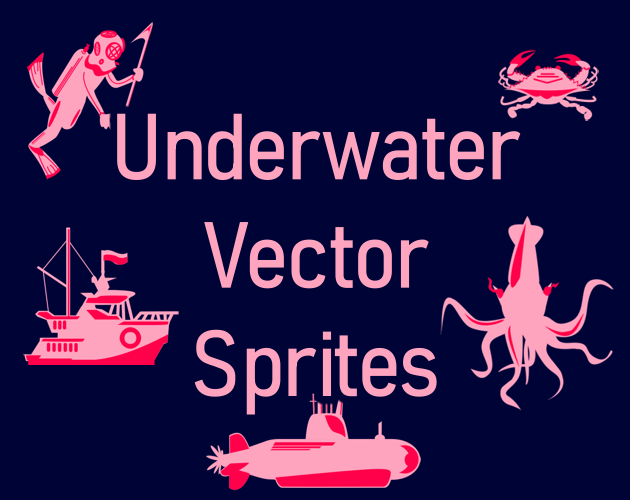 Underwater Vector Sprites
A downloadable asset pack
This asset pack contains 7 underwater themed vector sprites that I created for my game jam entry Rayvolution. The download comes with both the source Krita (*.kra) files and exported .png files. These sprites are free to use for personal and commercial projects with attribution.
Download
Download
Underwater Vector Sprites.zip
3 MB
Install instructions
To open the source .kra files, you'll need to download and install Krita.