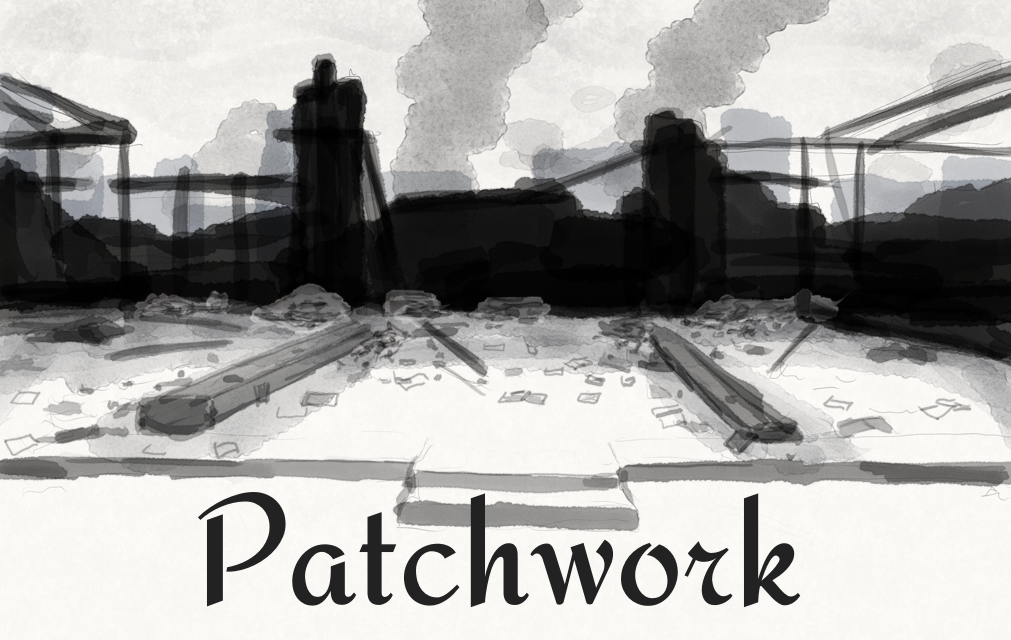 Patchwork
A downloadable game for Windows, macOS, and Linux
A point-and-click adventure game that intertwines different stories.
Estimated playtime: 20 - 40 minutes.
Produced in 72 hours by Herman Chau and Lennart Jansson for the Ludum Dare 48 Game Jam.
---
Credits

We created all art, graphics, sound, and music during the jam; the game also incorporates the following resources:

Fire by T Com from the Noun Project
Oil by iconpixel from the Noun Project
hand cursor by Siméon from the Noun Project
... and of course, credits to you for playing ♡

---
Hints and Solution
If you get stuck anywhere in the game and need a nudge, check out our hints and walkthrough guide.
Download