Mailchain
Mailchain is a platformer where you play as an alien mailman shooting mail to grapple onto mailboxes and sling around. Your artist friend in a red beret is eagerly awaiting you at the end of each level, so get delivering!
Made in just over a week for Godot Wild Jam 21. I learned a lot about pixel art animation, recording sound effects, and procedural music generation during this game jam and really felt like I leveled up in my game-making skills.
---
Font is Bitty by MashArcade.
Music generated using Abundant Music and rendered with SynthFont.
Download
Comments
Log in with itch.io to leave a comment.
How do you get out of here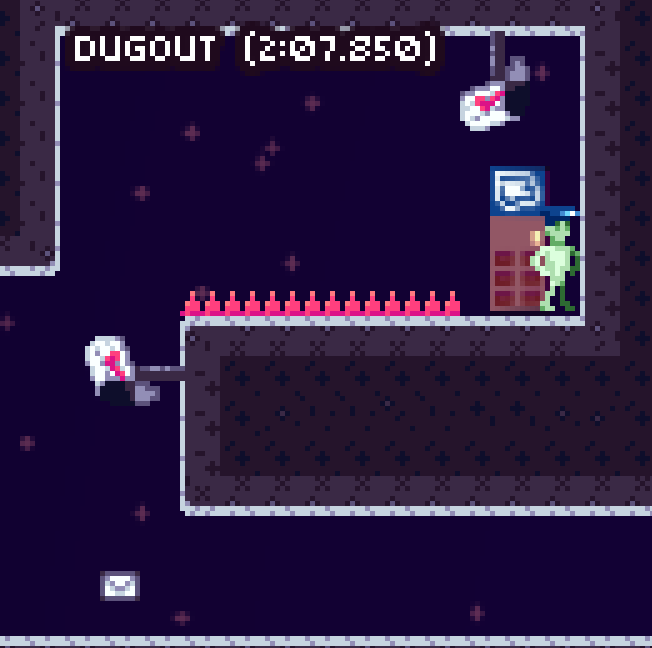 I love it! The grapple mechanic is smooth, and the graphics and sound mesh well to create a chill atmosphere. The animations are smooth and fine-tuned to the tiniest detail, to the dust in the jump to the death transitions. I can tell you planned every part of this!
I also like the overworld! It feels like a level in itself, and it adds layers to the game. I actually had to put some thought before I could even go to a level!